72% of CMOs recognize the need for radical changes to acquisition and retention strategies in a cookieless world, yet many remain unprepared
Key findings:
· 319 marketing leaders from across the globe recognize the urgency to adapt to the impending deprecation of third-party cookies in Google Chrome.
· Almost three-quarters (72%) of respondents say the loss of the third-party cookie poses a major challenge for their businesses.
· 55% of brands are at risk of losing valuable data as the transition to GA4 remains incomplete.
· Organizations using a Customer Data Platform (CDP) are 7X more likely to see the shift away from third-party cookies as positive than those without (30% vs 4%).
There's a strong correlation between CDP usage and digital marketing maturity. CDP users are six times more likely to be leveraging AI/machine learning than non-CDP users and twice as likely to be using multi-touch attribution.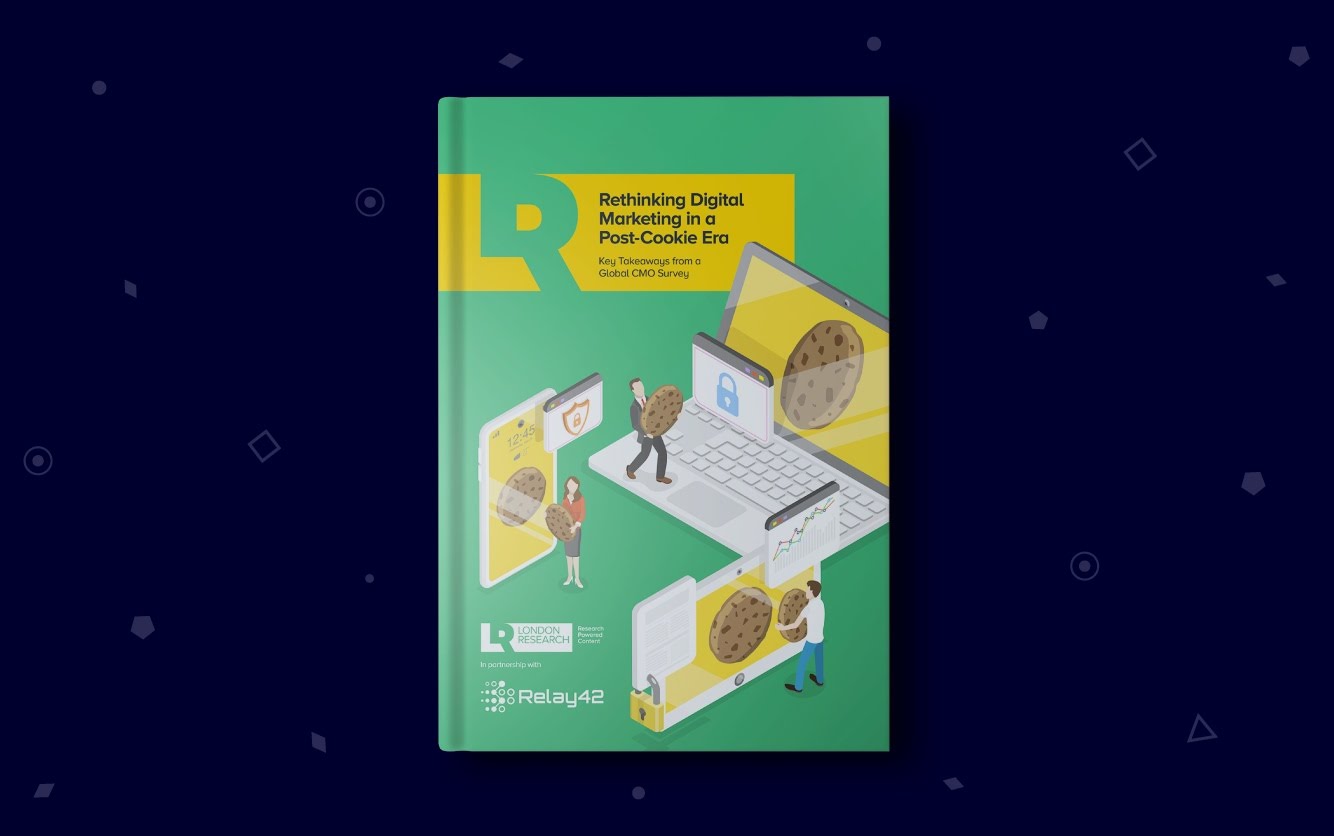 Amsterdam, 15 June 2023
Nearly 72% of CMOs around the world consider the loss of third-party cookies a major challenge for businesses, revealing the urgent need for radical changes in acquisition and retention strategies, according to a global survey issued today by Relay42, a global enterprise Customer Data Platform. The survey was conducted by London Research in March and April 2023 and polled 319 senior marketers from various industries.
BRANDS ILL-PREPARED FOR THE COOKIELESS WORLD
Despite the imminent critical date of 1 July 2023, when Google plans to transition from Universal Analytics to Google Analytics 4 (GA4) as its default analytics tool, the survey unveils that 55% of brands have yet to make the switch, and are therefore at risk of losing significant amounts of valuable data.
The research suggests that there is no single technology or solution that can directly replace third-party cookies. Instead, the future will involve integrating multiple solutions. The top five solutions that brands are either 'already using' or 'starting to explore' are GA4 (70%), contextual advertising (66%), data clean rooms (64%), first-party data unification (63%), and identity management (61%). Perhaps the most striking result comes from 27% of respondents who have 'no idea' about Google's Privacy Sandbox, Google's umbrella for various post-cookie targeting tools.
CDP-EQUIPPED BRANDS FACE THE FUTURE WITH ASSURANCE
Among CDP users, 69% believe that the demise of third-party cookies will have a positive impact on their marketing. Furthermore, CDP users are seven times more likely than non-users to anticipate a significant positive impact (30% vs. 4%). In contrast, over half (59%) of non-CDP users expect a negative impact.
Tomas Salfischberger, CEO & Founder at Relay42 comments on the results: "It's really encouraging to see that the majority of senior marketers understand the necessity to make the shift towards first-party data. Unsurprisingly, businesses that have already made that investment via a Customer Data Platform (CDP) are much more prepared for the transition and see the change as having a positive influence on their business. At Relay42, we are committed to guiding our customers in navigating these changes and helping them harness the potential of their customer data to thrive in a cookieless world."
STRONG CORRELATION BETWEEN CDP USERS AND DIGITAL MATURITY
The report also uncovers a strong correlation between CDP users and digital maturity. Companies equipped with CDPs demonstrate higher digital marketing skills and capabilities. CDP users are six times more likely to leverage AI and machine learning, four times more likely to have integrated Adtech and Martech, and twenty times more likely to have first-and-zero-party data integration across owned and paid channels.
To help marketers assess their own organizational capabilities, the survey team developed a Digital Maturity Model, covering the five key areas of digital marketing – Customer Insight, Campaign Planning, Activation – Paid, Activation – Owned, and Measurement and Attribution. Data from the survey reveals that CDP users demonstrate a higher maturity across all five areas than non-CDP users.
"The deprecation of third-party cookies is a hugely significant sea-change for marketing which companies typically need to do more to prepare themselves for", says Linus Gregoriadis, Co-Founder and Director, of London Research. "The onus is falling on CMOs to make sure that they are steering their marketing strategies in the right direction. This research highlights the threat for brands but also focuses on the opportunity for companies that can tackle the challenges. The Digital Marketing Maturity Model is a great starting point for marketers looking to ensure their marketing is going to be fit for purpose. The report also shows that companies with customer data platforms are generally in a much stronger position than those who are yet to adopt this technology."
About Relay42
Relay42 is an Orchestration Customer Data Platform (CDP) that empowers businesses to create meaningful customer relationships by utilizing smart technology to transform fragmented interactions into seamless journeys. Relay42 gives businesses the freedom, flexibility, and agility to build sustainable customer relationships, using valuable customer data as a baseline.
Global brands including KLM, Heineken, Levi's, and FedEx rely on Relay42 to anticipate and address customer needs in real time across all online and offline channels. Relay42 is the only platform built for AI-driven customer journeys with real-time connectivity to all systems and touchpoints.
About London Research
London Research, set up by former Econsultancy research director Linus Gregoriadis, is focused on producing research-based content for B2B audiences. They are based in London, but our approach and outlook are very much international. London Research works predominantly, but not exclusively, with marketing technology vendors and agencies seeking to tell a compelling story based on robust research and insightful data points.
As part of Communitize Ltd, London Research works closely with sister companies Digital Doughnut (a global community of more than 1.5 million marketers) and Demand Exchange (a lead generation platform), both to syndicate our research and generate high-quality leads